Touhula's story
Touhula was founded in 2010. The world was changing very rapidly then too, but families' needs were much the same as they are now. Children needed play and warmth, activity and rest, and lots of new and familiar things – all in the right proportions. We understood that early education was more important than ever to guaranteeing children a happy childhood and wellbeing in general. We aimed to fulfil these needs at Touhula. The same principles still form the basis of our activities in today's world.
Touhula as a socially responsible actor
Touhula supplements the early childhood education services provided by municipalities. Most of Touhula's activities are based on the service voucher model, based on which private daycare is made equally available to all families with children, regardless of income or size of family.
At February 2022, the ownership of Touhula was transferred to its current management and board. In addition, a large group of about one hundred employees were offered the opportunity to become the owner of the company. Touhula's ownership base is therefore completely domestic, as it is a company owned by its personnel.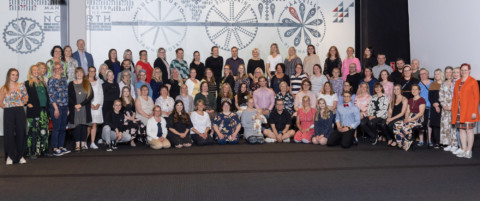 Touhula's new ownership arrangement brings a new model of operation and ownership to private early childhood education. Daycare Managers can own a part of their daycare centre with a reasonable investment and very limited risk. Ownership has also been offered to special teachers of early childhood education and support service staff. In the future, two employee representatives will also be elected to the board. The new board structure will continue to respect Touhula's value of transparency and further increase the transparency of operations.
Touhula is based in Oulu. The company pays its taxes in Oulu and Finland. Touhula's staff pay their taxes to the municipalities in which they reside.
General information
Touhula is Finland's second largest private chain of daycare centres
Founded in 2010
113 daycare centres
42 municipalities as partners
Around 8,000 children
Around 2,000 employees
Over 100,000 Lego bricks